Whether you're a small business with just a handful of computers and users, or a multi-site operation with a vast network of machines, Fivenines offers comprehensive and competitively priced Microsoft server solutions to help you get the best from your IT systems.
Providing server support to businesses in Leeds, Yorkshire and throughout the UK, our Microsoft specialists will ensure that your data and communications are safe, secure and designed to help you work smarter and more efficiently.
With Fivenines migrating to a Microsoft server is easy – we'll take care of everything for you, providing a reliable platform to help you better manage your information, communications and administration.
We recommend Microsoft servers due to the many benefits they offer, such as:
Static, remote and mobile working solutions
One central storage location
Easily and securely organise, share and store data
Facilitates user permission control and the ability to deliver multi-user applications
Set group policies for internet and email usage, storage quotas and remote connectivity through VPN
Proven migration and implementation process
Secure data and e-mail backup.
Performance and event reporting
Central distribution of workstation and anti-virus updates
Scalable from 5 users up to hundreds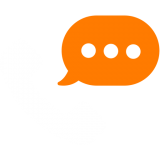 We understand that your data is one of your most valuable assets, so why not let us implement a tailored Microsoft server solution for your total peace of mind? Call us for a friendly, no obligation chat on 0113 201 2130 to find out what we can do for you…