Many of our web design clients find that it's hard to put their services, skills and brand personality into words – but our professional copywriting services mean you can hand this tricky task over to the experts, leaving you free to focus on your core business activities.
What you say on your website and how you say it can make all the difference. Well structured web content that meets the needs of the user and instils confidence in your organisation is essential if you want people to pick up the phone or order your products.
However, while the right words are vital, there's more to website copywriting than just making it engaging to your visitors…
SEO copywriting
Our copywriters do more than just convey your message in the right way – they also speak the same language as the search engines. By targeting the highest value keywords for your specific services, they'll produce content that meets SEO guidelines, giving you a firm foundation for your website's indexing and rankings.
In addition to our website and SEO copywriting skills, we're also excellent researchers – so if you're busy, just a quick brief over the phone is all we need to produce a first draft for your feedback. Or if you're looking for copywriting services in Leeds because you're local, we're happy to meet up with you if you'd like to take a more active role and discuss your requirements in more detail.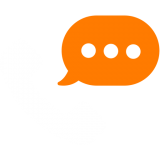 If you'd like to talk to us about our SEO and website copywriting services, please give us a ring on Leeds (0113) 201 2130 or send us a quick message and we'll be happy to help.